COMMUNITY LEADERSHIP REQUIRES BOTH
VISION & FISCAL DISCIPLINE.
Westfield's greatest assets may be at risk due to planning, zoning and financing issues. As District 2's next City Councilor, I will make it my mission to listen to your concerns and give you a voice with our city administration.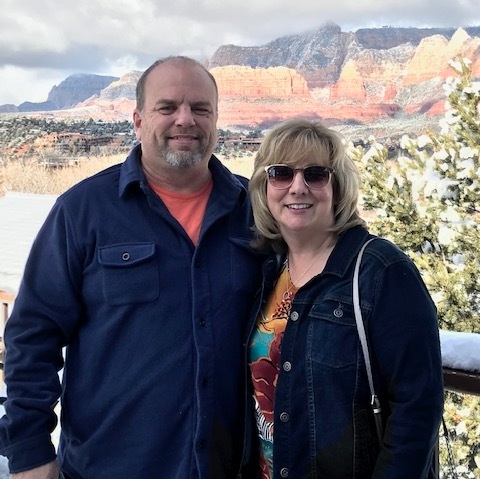 I am Bob Beaudry and I have filed to run for Westfield City Council in District 2, on the Republican ballot in the upcoming May 7, 2019 Hamilton county primary election.
I am a Purdue graduate and self-employed entrepreneur and I have been active in the community for many years, having held several offices on my Homeowners' Association board, including president. I currently serve on the Hamilton County Redevelopment Commission.
I believe my business experience managing income, expense, budgets, taxes and working along side diverse people are valuable skills I bring to the position. Being a self employed, empty-nester allows my schedule flexibility to devote the 20-30 hours a week needed to do the job properly. It is important to remember that the city council's role is to work independently, yet in partnership with the administration, to assure the community needs are met reasonably and responsibly in a shared vision.
My wife, Alison, and I built our Westfield home in 2005. Married for 31 years, we have two daughters: Kelsey (25) and Arden (23), both Westfield High School graduates. We attend Thrive Church in Westfield.
An issue of concern is protecting the affordability of retired and single income families who continue to feel the sting of higher taxes and referendums on their fixed incomes. Sound financial stewardship of all taxpayer finances is important. He also wants to preserve the high quality of public safety we all enjoy today, and find a permanent home for our vibrant youth recreational sports leagues. He will champion the push for transparency of our local government by requiring detailed budgets, flexible meeting times, and live/video feed of city council business.
While the city continues to boast about lowering the tax rate by a very small amount, most taxpayers have realized that the city portion of tax collections actually increased on their bill. This is because your assessed valuation on your home increased pushing your tax cap up and above any savings you may of realized from a slight city rate decrease. Bottom line is you pay more in city taxes, and I am sure city officials were aware of the increase in valuations prior to decreasing the city tax rate so slightly.
Bob & Alison with their daughters,
Arden & Kelsey.
We will be knocking on doors to meet our neighbors in District 2.